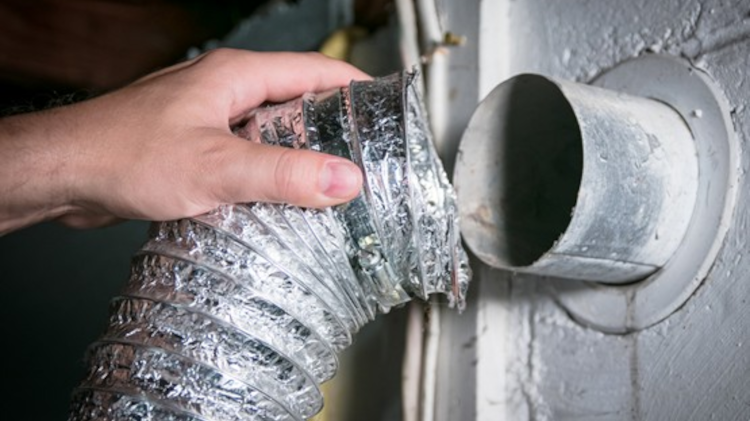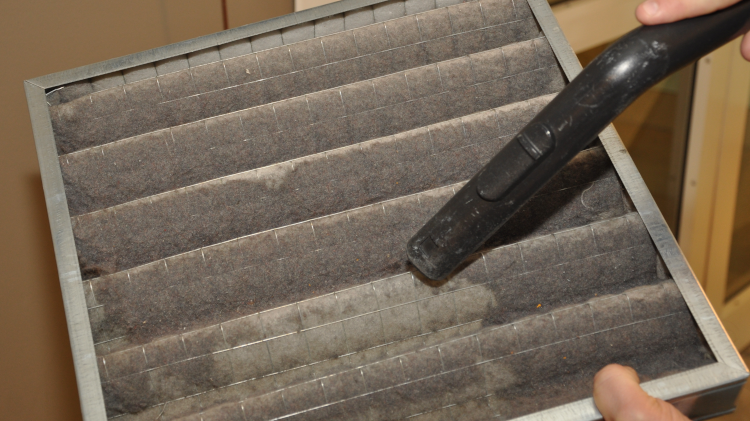 Your Air Duct Cleaning Expert In Port Huron
Step 1 - Press Play to Watch the Video
Step 2 - Call (810) 985-7103
To Schedule A No-Cost, No-Obligation Quote To Have
Your Air Ducts Professionally Cleaned
Call Monday - Friday 7 a.m. - 6 p.m. & Saturday 8 a.m. - 2 p.m.
When it comes to being smart with HVAC, air duct cleaning is one of the best investments you can make. As time goes on, the walls of your AC or furnace system become covered in layers of dust and allergens. These not only lead to discomfort for people breathing the air but can also put an undue burden on your HVAC systems. This can lead to early system failure and a lot of headaches.
Fortunately - if you live in the Greater Blue Water area - you have a duct cleaning expert in your backyard. Read on for more information about the services we provide and the benefits of taking a brush to your ventilation.
Why Air Duct Cleaning Is Important For Your Health
Indoor air quality is a big problem in the 21st century both here and abroad. As homes become better sealed against the elements, the importance of having clean air inside your home increases. Without even knowing, your air duct system could be contaminated with particulates that are harmful to you and your family. Each time the HVAC system turns on, it can circulate dust, dust mites, animal dander, pollen, and bacteria throughout the air inside your home. Below are a few statistics that help drive home the IAQ crisis that people in Port Huron and other parts of the world face:
The EPA has ranked indoor air quality as one of the top 5 environmental risks to public health.
According to Total Health and Better Health magazine, 1 out of 4 people who suffer from allergies, do so, due to the fungi and bacteria in the air duct system.
Indoor air is 2-5 times dirtier than outdoor air.
The Benefits of Duct Cleaning in Port Huron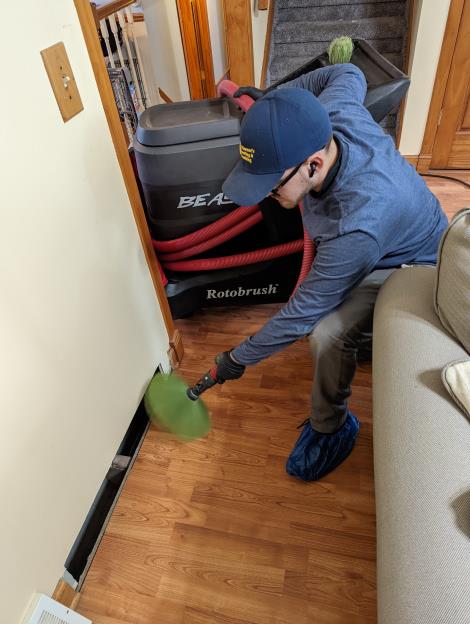 Less Dusting: After just a few hours of stagnancy, dust starts to settle in your ductwork. When you turn on your furnace or AC, however, it doesn't stay put for long. Instead, it's spat out into your living area and sticks to your floor, furniture, and other surfaces. When you get your ducts cleaned, that's less likely to happen. So, that feather duster can stay in the drawer and your home can pass the white glove test a little longer.
Relief for Allergy Sufferers: More than 50 million Americans have allergies. A good portion of them owe their suffering to the mold and fungi living in their ventilation systems. When you properly clean your ducts, these triggering substances are hauled away. Which means less itchy eyes and fewer sneezing fits. Our service also gets rid of irritants that cause coughing in the non-compromised.
Removal of Smells and Odors: Every house has a smell. Maybe yours is a mix of watercolor paint and fabric softener. In many homes, however, it's not a pleasant scent. Pet odors, paint fumes, hints of mildew, and tobacco smoke can settle into your home and your ducts lingering for months on end. A professional duct cleaning can help remove these odors for good and leave you with a fresher, healthier home.
Lower HVAC Bills: Dust and grime can obstruct your home's air supply ducts and make your furnace or air conditioning less efficient. When dust is high, your HVAC equipment has to work harder to get air when and where you need it. By cleaning your system, you're helping it run better and longer. This means more money in your pocket and less wasted on bills.
Call (810) 985-7103
To Schedule A No-Cost, No-Obligation Quote To Have
Your Air Ducts Professionally Cleaned
Call Monday - Friday 7 a.m. - 6 p.m. & Saturday 8 a.m. - 2 p.m.
Our Duct Cleaning Process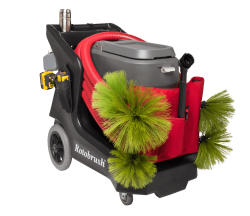 We clean your air ducts with equipment that scrubs the built up dirt, dust, and debris with a rotary brush attached to the end of a powerful vacuum which immediately sucks it all up. To get to your air ducts, the tech removes each register to allow him to insert the brush/vacuum hose. After each branch is cleaned, the registers are reattached. Getting access to your main air duct trunk lines can involve removing an end cap or making an 'access opening' which is repaired and sealed after the cleaning is done.
Trust Vincent's Heating & Plumbing With Your Air Duct Cleaning in the Blue Water Area
Our highly skilled team at Vincent's Heating & Plumbing has been serving the greater Blue Water area since 1959 and cleaning air ducts since the 1990's. That means that we know what we're doing and aren't just some fly-by-night company trying to make a quick buck off your family. To schedule your duct cleaning, give us a call at Vincent's Heating & Plumbing.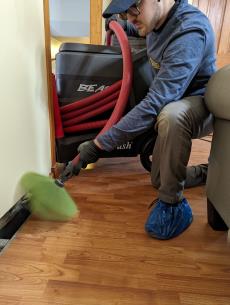 Air Duct Cleaning FAQs
How Long Will It Take For VHP to Clean My Ducts? It typically takes between three and five hours to clean ducts from start to finish. This number is about the average we see for a home with around 15 registers. Depending on the number of technicians present and the state of your HVAC systems, this time can vary widely. If time is of concern, let our technician know when he or she arrives.
Is There Anything I Should Avoid When Picking a Duct Cleaning Company? Yes - follow your instincts. If a price seems 'too good to be true' it probably is. Duct cleaning is hard, time-consuming work, and as with anything in life, you get what you pay for. This kind of price is either a 'come-on' that gets them in the door and they will 'up-sell' you with needed add-ons, or the job won't be done very well - many times leaving you worse off than before. It's always better to deal with a company that you know and that will stand by their work. With Vincent's Heating & Plumbing's Satisfaction Guarantee, we're not happy until you are, and if you aren't satisfied, we'll re-do the work to make certain that you are!
Call (810) 985-7103
To Schedule A No-Cost, No-Obligation Quote To Have
Your Air Ducts Professionally Cleaned
Call Monday - Friday 7 a.m. - 6 p.m. & Saturday 8 a.m. - 2 p.m.
Please read our Reviews found on the pages below:
Click on a City Below to See What Your Neighbors are Saying about Their Recent Experience With Us